---
Introducing Blue Iris Wellness



Blue Iris Wellness (BIW) is an Energy Vial created with specific intention of helping each Blue Iris Wellness Vial Owner attain and maintain optimum wellness, helping to balance physical, mental, emotional and spiritual energies. Blue Iris Wellness is designed as an auto-running Energy Vial utilizing multiple techniques to Optimize Harmonization of all Vial Owners and Vial Users with life.


Learn more about Blue Iris Wellness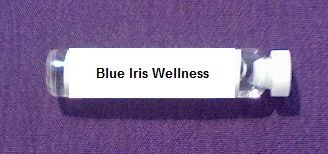 Regular price is $75.00.
For a limited time only

$ 49.99 USD


---
Annual - 2015 Theme: Evolution
Evolution: Evolution is a process of gradual, peaceful, progressive change or development. Evolution is an incomplete motion in itself, but when combined with coordinated motion. It can produce a single action, growth, progression, advancement, fruition and/or development. Evolution allows us to adapt to ever-changing environments, and allows for cooperation for mutual benefit. Evolution is about evolving our perception of who we are and how what we are doing contributes to the whole. Evolution helps us in transforming situations in our families, cities, countries, and even the world, creating a NEW future for ourselves and our children. As we stand TOGETHER with a focus on PEACE amongst all the people of the world, LOVE of all humankind, and tolerance of all our differences, including different religions, faith and beliefs, we can CREATE the changes we want to see in the world.
Annual Theme and Support
---
January Theme: Love
January is a time of new beginnings, a fresh start. We ended the year with November Forgiveness, which helped open us to December Appreciation. Now, having released the old pains with Forgiveness, and opened to Appreciation, we are in a place where we can begin to generate, radiate and experience love. LOVE (528 Hz) A Poem by Girija Sridhar WITH January stepping in, make a clean, fresh start, RELEASE old pains, hurts, and radiate LOVE from your HEART. Then BE a witness to a miraculous CHANGE in every way, A DIVINE transformation blooms and is there to STAY. In every sphere you CREATE abundance, discover paradise, WITH so much LOVE within, you easily deal WITH lows and highs. By giving and accepting LOVE, a MAGICal CHANGE takes place, Blessings, MIRACLEs, you experience, in many surprising ways. WITH a HEART FULL of LOVE, hopes and dreams, you generate positivity, Dispelling inhibitions, forgiving completely and letting go of negativity. ALLOW the Fountain of LOVE from your HEART to eternally FLOW, Let the TRANSFORMation of character and thought always glow.
Monthly Theme and Support
---
Energy Circle Creator
Release Version 3.1.1.1 is now available
Program Demonstration
Program is compatible with Microsoft Windows versions. XP, Vista, 7, and 8.
Current customers can upgrade to the latest version for free.
Detailed version number: Right-Click Help button and select About. If Your file version is not 3.1.1.1 you can upgrade to the latest version.
$ 59.99 USD
---
Flower Pendant Pouches
(Vial not included)
$ 14.99 USD
Learn More
---
Healing Cards
Vibrational Balancing Images transmit vibrations for balancing the body, helping the body to eliminate pain and disease. Sanjeevini Healing Fragrances are images that represent concentrated prayers for healing of specific body parts and diseases. Vibrational Balancing Images and Sanjeevinis can be used to charge water, sugar pills, food or even oneself.
Healing Energy Vibrations
Energy healing techniques from around the world & beyond
Emotional Freedom
Supercharge EFT with energetic EFT, a quantum leap beyond physical
mental EFT
Flower Energies
For physical emotional healing
Help correct emotional patterns of imbalance & reinforce positive qualities
Rescue!
First aid kit
---
Additional techniques discussed:

Switchwords
The essence of an experience. Powerful one-word affirmations

EFT (Emotional Freedom Technique)
Alleviate physical & emotional distress with acupressure tapping & positive affirmations
Contact Information

Kat Miller
P.O. Box 1393
Vail AZ 85641 USA



Disclaimer:

Information and products provided on this site are for the sole purpose of imparting education on energy balancing and not intended to diagnose, treat, cure or prevent any disease. If you have a medical condition, please consult your physician or qualified health care provider.
Blue Iris Learning Center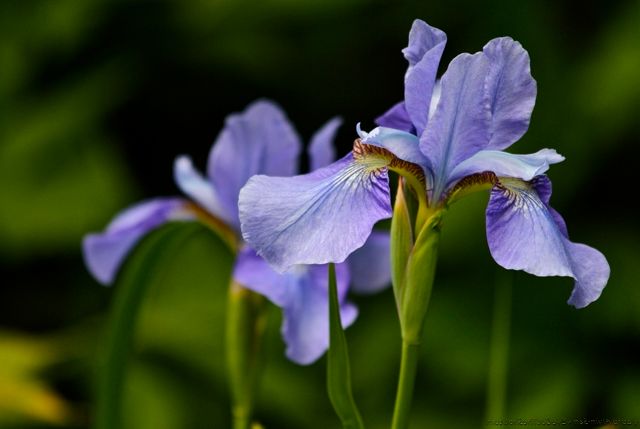 A place to learn about Emotional Freedom, Healing Energy Vibrations, Flower Energies, Switchwords, Healing Cards, and more...
A place to discuss health and healing
A place where information exchange flows
A place for healers
A place for those desiring healing
Blue Iris, a place to simply BE
Kat is dedicated to helping people learn how to maintain their own health through awareness of our own ability to regenerate. The tools she has developed are wonderful aids to facilitate this goal. I cannot imagine life without the amazing tools Kat has developed to facilitate our ability to regain and maintain health.
Joe Miller